We make your systems explainable. Literally.
We are a consulting company organized like a research lab. We are authors and researchers. We invented Moldable Development and we develop Glamorous Toolkit.
We create
Glamorous Toolkit
Glamorous Toolkit is the moldable development environment. It is a live notebook. It is a flexible search interface. It is a fancy code editor. It is a software analysis platform. It is a data visualization engine. All in one. It is free and open-source under an MIT license.
And we use it for crazy projects to show that the promise is real.
Learn more about Glamorous Toolkit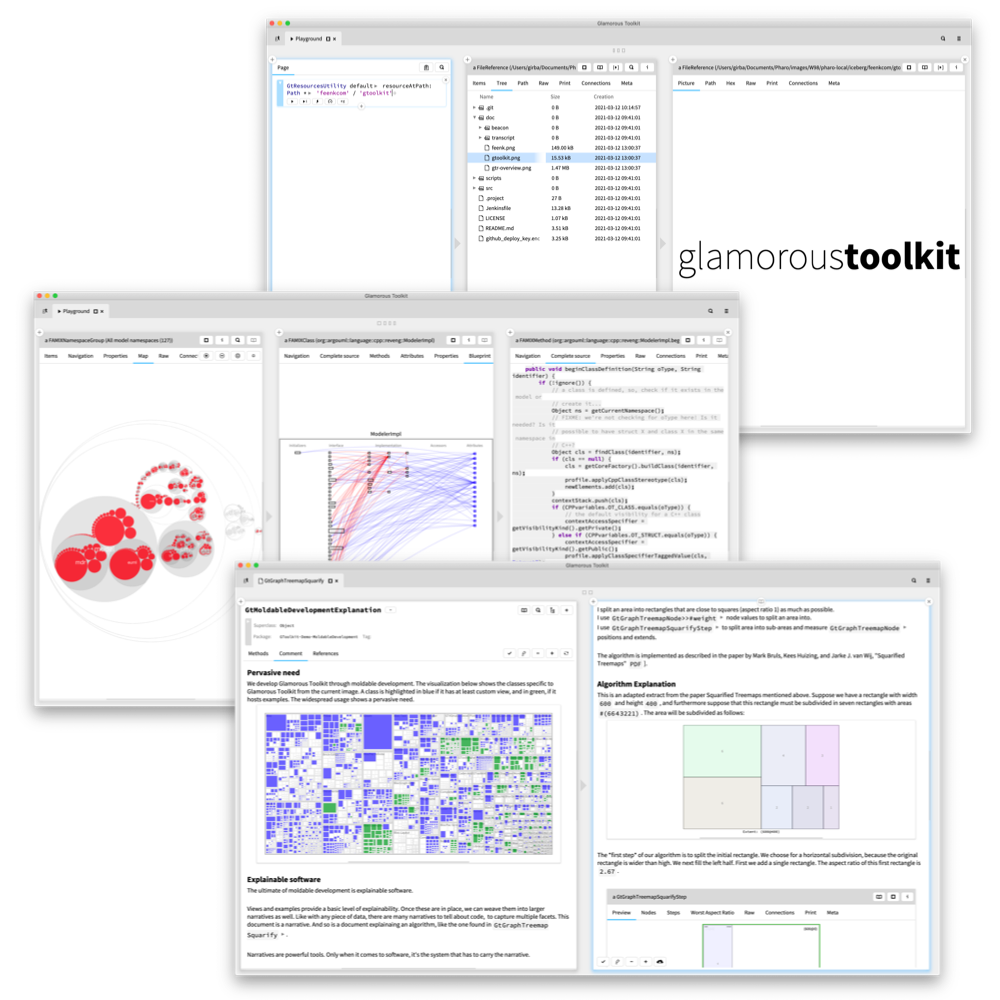 We invented
Moldable Development
Figuring your system out occupies most of your effort. Developers alone spend more than half of their time doing just that. That's your single largest development expense. Moldable Development redefines this activity.
Everything about your system is data, and data is best approached through custom tools. Through moldable development, developers construct custom tools for every problem. It's like data science for software development. And it affects everything.
Learn more about Moldable Development
How we work
#remote, #nomeetings, #noestimation, #nobacklog. #storytelling. Since 2015